Thanks for printing! Don't forget to come back to Zerorez Nashville for fresh content!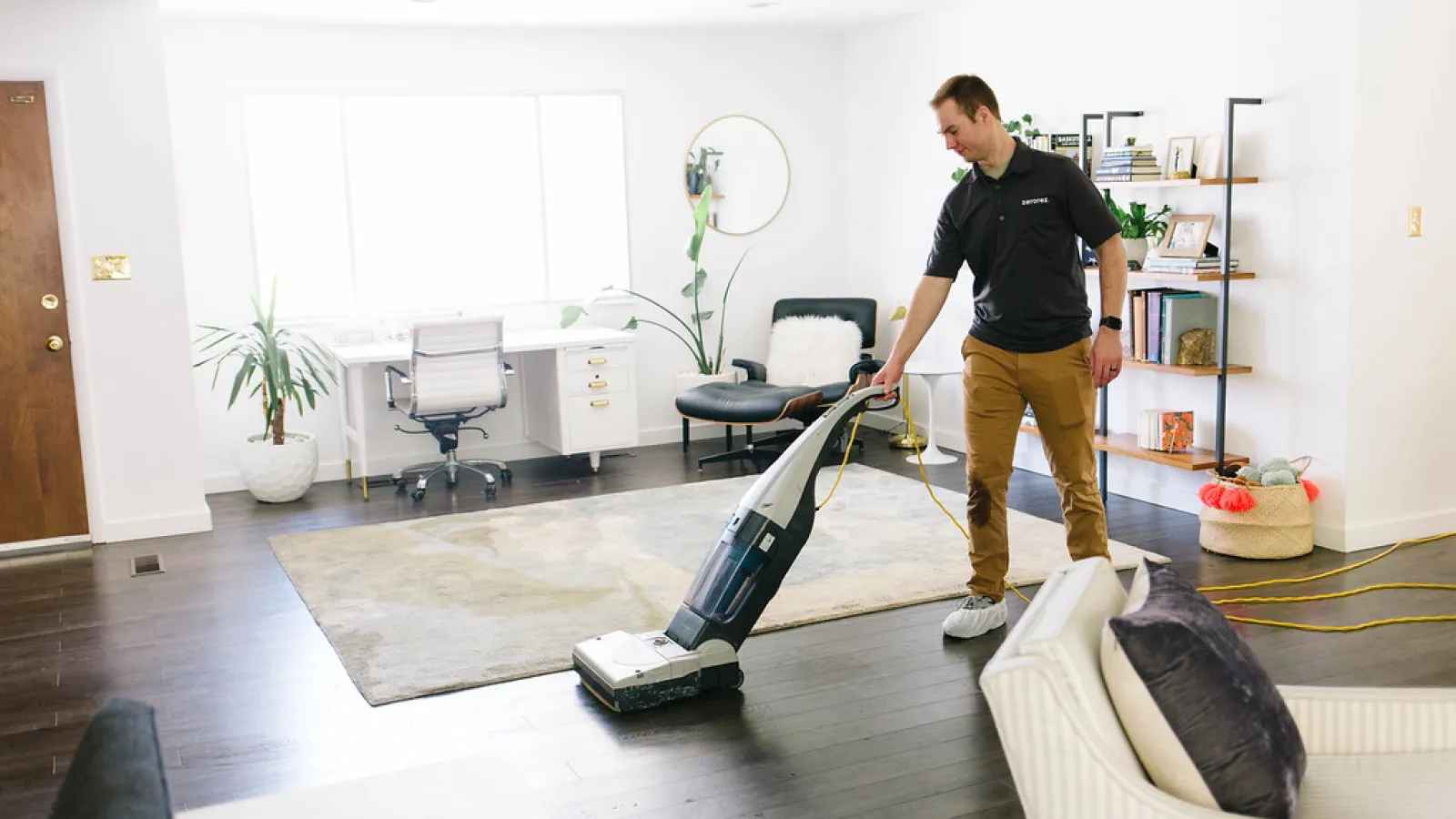 Hardwood Floors
Do your hardwood floors need a facelift? If so, there's a good chance giving them one will take less effort than you think. ZEROREZ® offers cleaning and resurfacing that reveals the rich, natural character of your hardwoods in just a few hours. We do all of this without leaving dust or residue behind. Get that luxurious look with ZEROREZ® hardwood floor resurfacing.
In some cases hardwood needs to be refinished, ZEROREZ® can apply two finish levels: Satin or Gloss.

To freshen and shine wood floors that still have a good finish in place, ZEROREZ® is your best choice.

In some cases hardwood needs to be sanded and refinished, ZEROREZ® can recommend an expert in this field to do that work. Just give us a call and we can help.
The only choice for a true clean that lasts longer.
Restore the Beauty of Your Floors
These Hardwood Floors Need a Facelift
The vast majority of hardwood floors have only mild marring, scratches, and typical wear and tear. Our services range from an intensive hardwood cleaning to sanding and refinishing.
Non-invasive Service
In most cases our services are noninvasive to the floor and your family.

High Quality Coating
To seal the deal, we'll apply 1 to 3 coats of high-quality, long lasting, water-based polyurethane, preserving the wood's natural beauty.
Basic Resurfacing
Basic resurfacing does not affect the color or integrity of the wood; it does not create airborne dust, is completely green, and only takes a few hours (not days).
Nothing Left but Shine
Our cleaning system captures up to 90% more than other cleaners. If your hardwoods have more than typical mild scratches and wear marks, don't worry: ZEROREZ® can still get them back to their natural luster without creating a sandstorm in your house. Our dust-free system is green and hygienic. We'll finish off with water-based polyurethane to seal in the look and give your floors protection that lasts.
Less Time from
Start to Refinish
Resurfacing your hardwood floors should not take over your life. ZEROREZ® uses powerful stand-alone cleaning units and the latest resurfacing processes to cut down on time and hassle. You can even walk on your newly restored floors the same day we service them.
Our Hardwood Floor Resurfacing Process
Watch and learn how our resurfacing process can bring out the natural beauty in your hardwood floors.